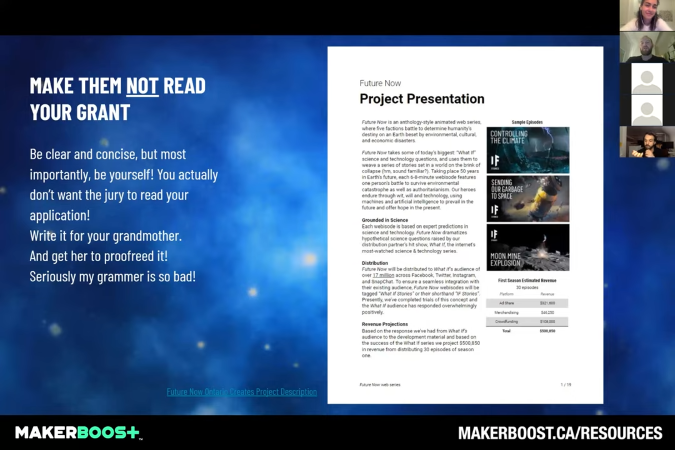 Maker Boost is starting the new year by hosting our next free grant workshop where we'll go over the basics of the grant Writing Process! The event will be happening on February 8th at 6 pm and will be held virtually on Zoom. A meeting link will be provided to those who register. Space is limited.
About The FREE Grant Writing Workshop Series
We're creating a series of live and interactive workshops designed to help you navigate the intricacies of writing proposals for funding.
Workshop Details
Our lead grant writer, Scott Nihill, who has 20 years of experience applying to a broad range of grants will walk you through the steps of applying for grants. He'll be providing the basics on pitching a project and the tips & tricks he's learned over the years. Audience members are encouraged to work on their pitches along with us and ask any questions during the session in the chat. We'll also be leaving time in the end for a live Q&A.
If interested we encourage you to register now as space is limited.