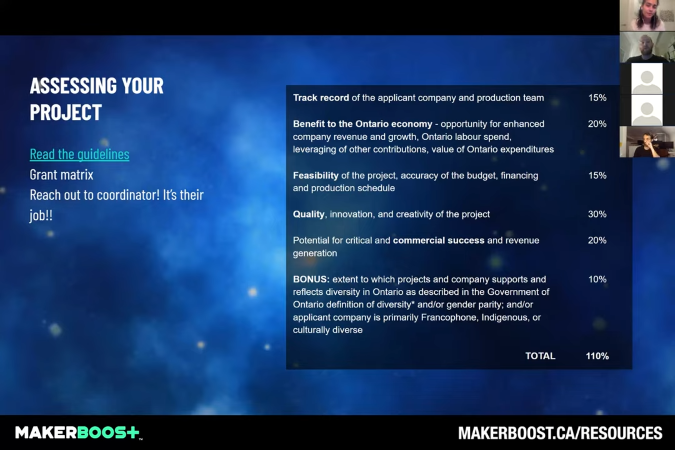 Last Wednesday, Maker Boost held our first virtual grant writing workshop! We'd like to thank everyone that joined us and made the workshop a success. Since COVID-19 struck the world, we've been working hard at keeping our community together and active and have been expanding our free resources to the public. As promised, we're making the contents of this session available to everyone.
You can find the meeting recording embedded below. We're also sharing the workshop presentation (here) that includes everything we covered during the session.
We hope you find these resources useful. We'll be hosting this workshop quarterly, so if you missed it, you can sign up for the next one here. A good way to make sure you don't miss it and to stay up to date on all our events and other opportunities is by signing up for our newsletter!