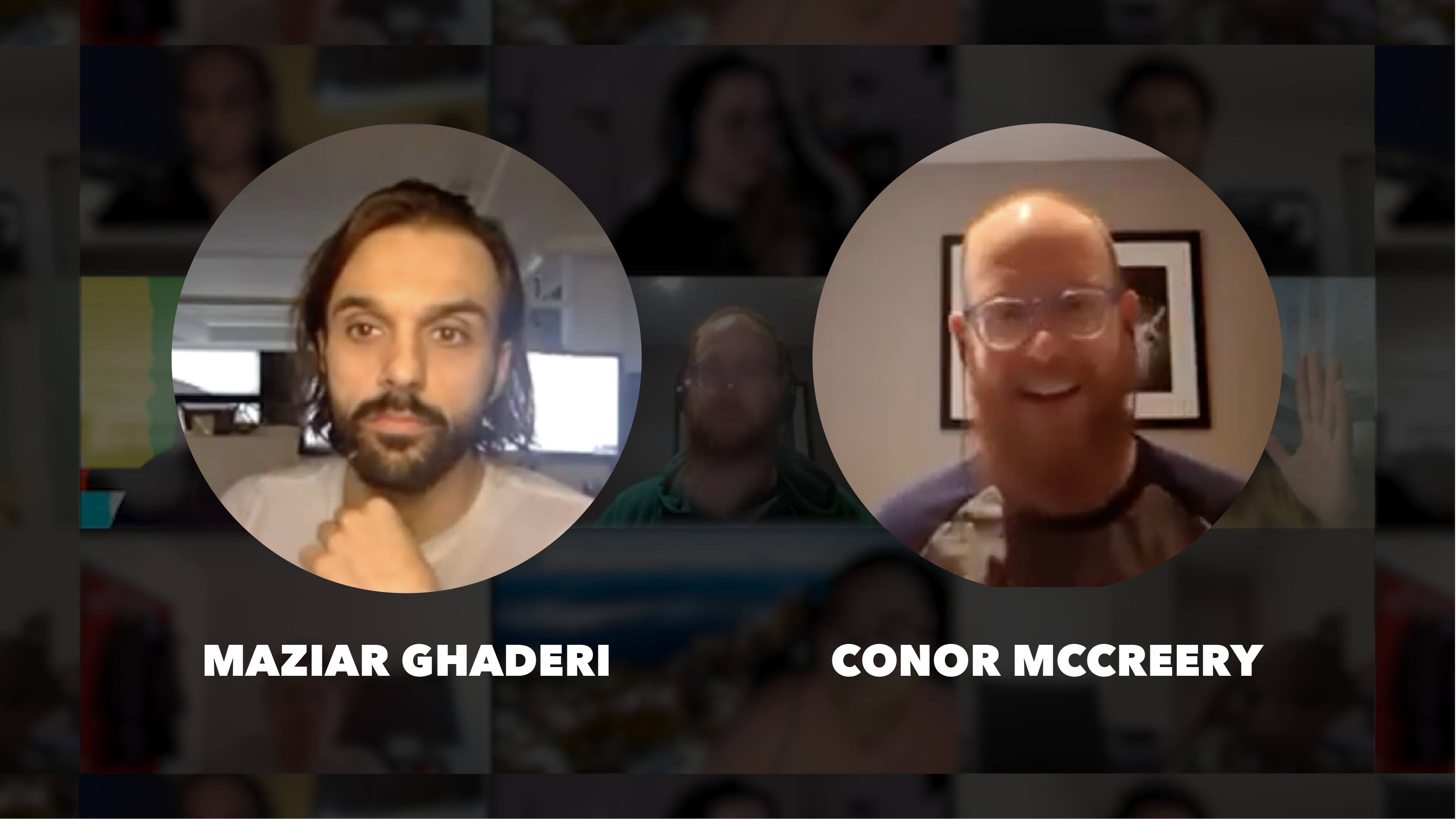 On July 6 we hosted the first pitch session with comic book writer Conor McCreery and multimedia artist Maziar Ghaderi!
About Pitch Your Project
The Maker Boost monthly jam session is an intimate gathering with our active community members that happens on the second Tuesday of every month. The main reason we host this event is to give people an opportunity to get feedback on a project they're working on, from a community of creatives, at any stage of their process (ideation, production, promotion, etc.)! The event runs for an hour, where two people pitch one project for 30 mins each with ample time for feedback and discussion.
Contact us if you'd like to pitch your own project or attend the event to share your feedback on creative projects.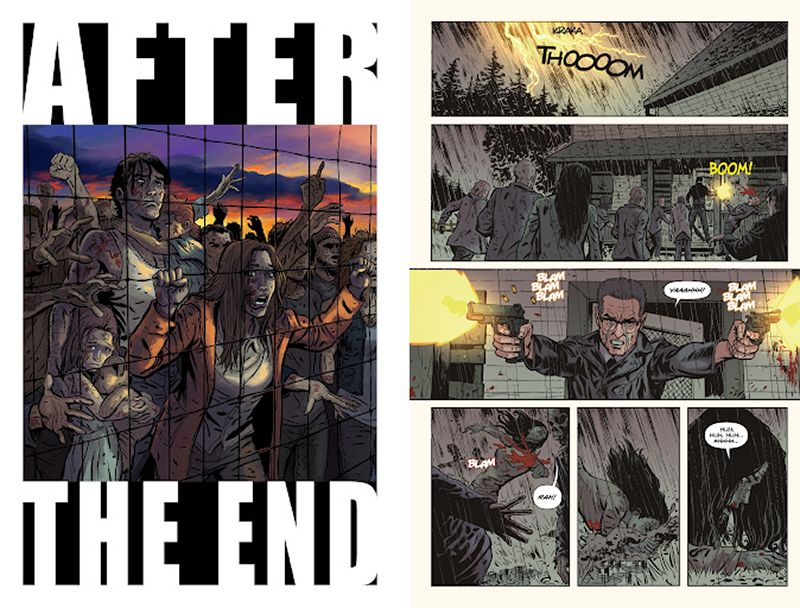 After The End pitched by Conor McCreery
Conor's pitch was centered around his latest comic After The End, a "post-horror" story exploring a world violently split between human survivors of the zombie apocalypse and the cured undead. It follows cynical Postmortem journalist, Charles "Mickey" McCarthy, as he returns to his hometown of Reverie, Virginia, where he discovers the terrible truth behind "The Collapse", and a pregnant Postmortem, whose child could bring about the end the world … all over again.
Conor McCreery is an actor and writer, known for Kill Shakespeare, Space Zombies: 13 Months of Brain-Spinning Mayhem! (2004) and Space Zombies: Terror from the Sky (2003). Learn more at LinkedIn.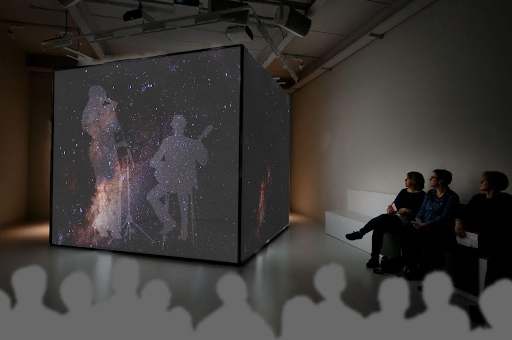 Interactive theatre piece pitched by Maziar Ghaderi
Maziar's pitch involved a live-streamed community theatre performance featuring 3 one-act plays that pose the question "How has COVID-19 affected the lives of marginalized communities around us?" Each play employs a scrim-box as a narrative device and set piece to convey the isolation and distance of the characters.
Maziar Ghaderi is a Toronto-based artist, educator, writer and director that works with film, multimedia installations and interactive technology. With a background in media production, Maziar strives to articulate his social commentary through metaphors, epiphanies and critiques. Learn more at LinkedIn.
---
Summary
Both creatives got instant feedback on their projects from the community members who attended the event. If you'd like to learn more about their projects, you can reach out to them directly in the profiles linked above.
The Maker Boost pitch sessions happen every second Tuesday of the month at 6 pm. Visit our Resources page to register and find out more about the next event.