Deadline: September 12, 2020
Overview
Embreate is an award-winning web series creator looking for writers with interest in and experience with writing science fiction for screen-based media.
Project Type: Animated Anthology-Style Web series
Submit Writing Samples By: September 12, 2020
Union Status: Open (Non-Union or Union may apply)
Pay Rate: Commensurate on experience
Responsibilities
Must have an interest in and experience with writing science fiction. Script writing skills are an asset. Role is freelance and part-time ongoing. This position involves extensive narrative work, creative writing, and tasks related to formulating the creative direction of selected stories and characters. Must be reliable and collaborative.
Write and design narrative and dialogue for 8-12 minute character-driven stories
Quickly address feedback and revisions to submitted written work
Creatively collaborate with other writers and execute plans in a timely manner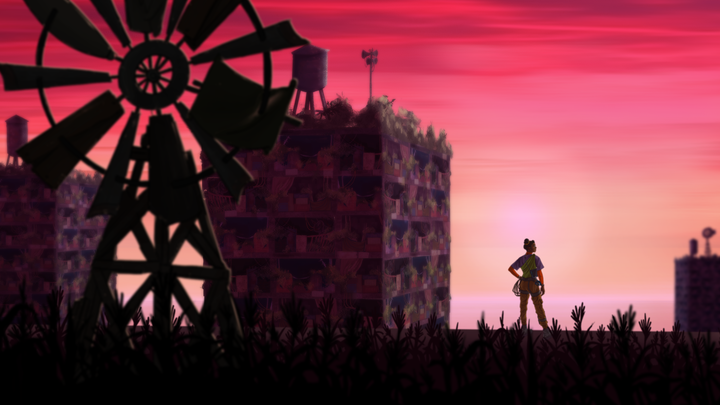 The Project
"Future Now" is an anthology-style animated web series set in Earth's future where five competing factions battle in the throes of an environmental, economic and cultural revolution to determine humanity's ultimate destiny. Each webisode is based on actual expert scientific and technological predictions. Episodes are based on the hit series "What If" (which has over 20 million followers across all social channels). See "Future Now"'s Maker Boost page for more information.
Skills/Qualifications
Passion for science fiction
Proven ability to write science fiction; at least one completed sci-fi project. This can be a short story, book, a screenplay, work on a video game, etc.
Familiarity with film/TV industry standard screenplay formatting
Ability to meet deadlines and stay organized in a fast-paced environment
Experience working creatively and collaboratively with a team
Proficiency with Google Docs/Drive
Strong work ethic
Apply
We want to make the process of submitting as easy as possible. Please fill out the job form linked in the button below. You will need to provide:
A link to up to three (3) examples of your work as it applies to this posting
Your contact information (name, email, phone number, location, union status)
Please send any questions to joinus@embreate.com
We thank all applicants but only candidates selected for an interview will be contacted.
We thank all applicants but only candidates selected for an interview will be contacted.
About Us
Embreate aims to build a stronger global community through the power of storytelling. We are co-producers of the world's #1 science-based web series "What If", a 2020 Webby Award-winning show reaching a global audience of 30 million viewers. We work with Kickstarter creators through our Maker Boost program to help support up-and-coming projects from concept to completion. Visit our Maker Boost page to see what we're working on or to submit your project for consideration.