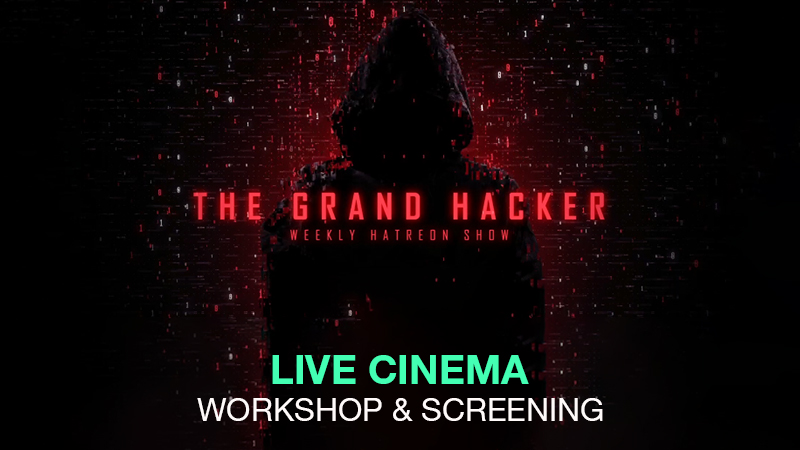 Join award-winning media artist and filmmaker Maziar Ghaderi for an introduction on "live cinema" – an emergent storytelling platform that allows for a film to be shot and screened simultaneously. This event will be hosted on December 14th, 2021 at 6 pm.
After an overview of the software, we will screen "The Grand Hacker" a 15-minute, proof of concept live cinema story of a sadistic hacker that peers into the lives of his unsuspecting neighbours. This production was the result of a Canadian Stage residency with performance artists Star Nahwegahbo, Banafsheh Taherian and Derek Kwan.
Afterwards, you'll have the chance to pitch back a live cinema project of your own, with the potential for future collaboration.