We showed the proof of concept for our depression awareness game, Wittle at this years TCAF (Toronto Comic Arts Festival). It's an exhibition that takes place at the Toronto Reference Library. It's three floors and each floor is covered in creator vendors and tables, selling graphic novels and comics and other goodies. There are also scheduled panels of creators giving talks and talking to fans. The headline artist this year was famous horror manga artist and writer Junji Ito.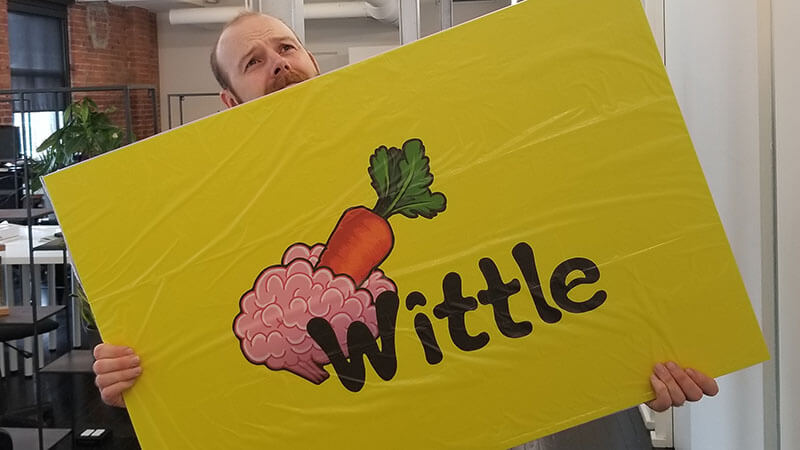 Comics X Games
Our group was participating in the Comics X Games program of TCAF which was featured in part with the Hand Eye Society. This team-up has been allowing independent developers to show off their work for 8 years now! Some games were in their final evolution, and some (like ours) were in the beginnings of becoming something great. This event allowed us to collect some great player feedback from a wide variety of people. If you're an independent developer looking to show off your work, keep an eye out for TCAF next year!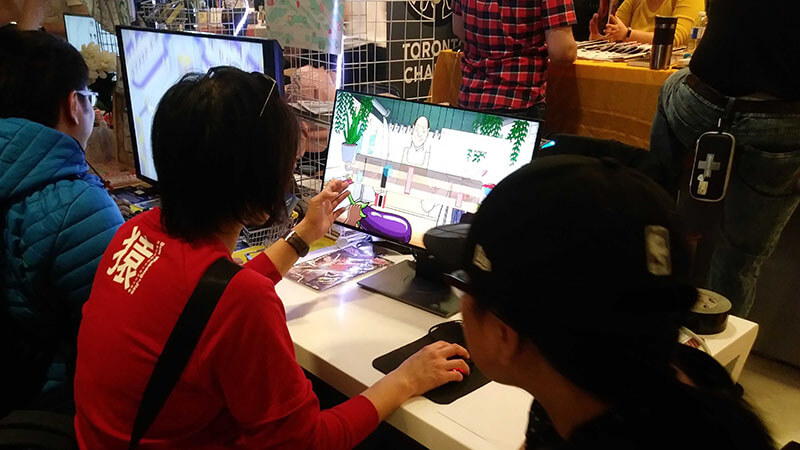 Our Game: Wittle
Our project, Wittle is actually many small casual games, each based on a comedians experience with depression. The version of Wittle that we showed off at TCAF was an early prototype to prove the concept.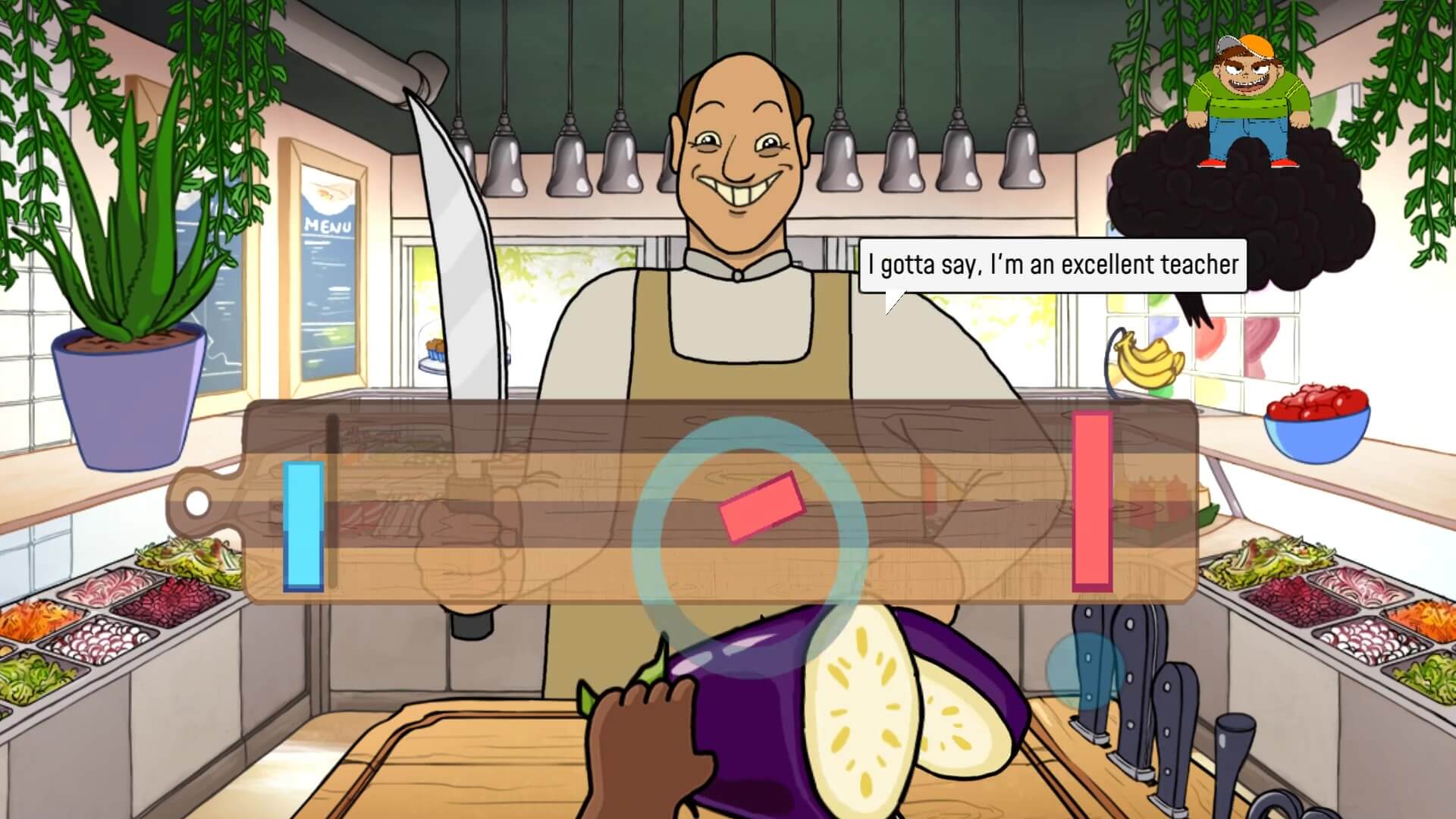 In the game players play from the perspective of young man who has taken a job at a vegan deli. They had no previous experience in a restaurant, so it was already a nerve-wracking first day for them. On top of that, they have to deal with an intense boss and the constant threat of negative self-talk.
You can play the game on itch.io or check out our more recent progress on the Wittle project page.